I'm already a volunteer, what do I do?
How do I become a Three Square Volunteer?
Start by completing one of the volunteer applications below. Once your application is received, you'll gain access to our volunteer calendar where you can view all of our volunteer opportunities and special events.
How old must you be to volunteer?
Our minimum volunteer age is 10. Volunteers who are 10 to 17 years old will need a minor release form signed before volunteering. Volunteers who are 10 to 15 years old will need to be accompanied by an adult over the age of 18.
What type of volunteer opportunities are offered at Three Square?
Volunteer Room
We value every volunteer for participating in the many aspects of our volunteer room, which is the central operational support for all our programs and services. Including, but not limited to produce and grocery packing for individuals who receive meal assistance and mobile pantries; sorting and packing donated food and non-food items; and office support. You may be standing, bending, lifting and walking on concrete in non-climate controlled areas.
Community Kitchen
Help pack fresh Kids Cafe® meals to ensure food-insecure children involved in after-school programs receive delicious, nutritious meals they need to thrive. We also pack frozen meals for our agency partners and summer meals for kids. You may be standing and working in an assembly line format for this volunteer activity.
BackPack for Kids Program
Help to prepare bags for school-age children who might otherwise go without during weekends and long breaks from school. You may be standing, bending and walking down an assembly line in non-climate controlled areas.
What should I wear to volunteer?
Closed-toed shoes are required, and please wear comfortable clothes (no tank tops). The warehouse tends to be chilly in the winter and warm in the summer, so dress according to the weather.
What are your volunteer hours?
Hours are subject to change due to holidays. Please call us at 702 644-3663 x368 to confirm any changes.
Monday-Friday: 8:30 a.m.–12:00 p.m. / 1:00 p.m–4:00 p.m.
Where do I go for my volunteer session?
All volunteer activities will take place in our North Campus building located at 4220 N. Pecos Rd., Las Vegas, Nevada 89115.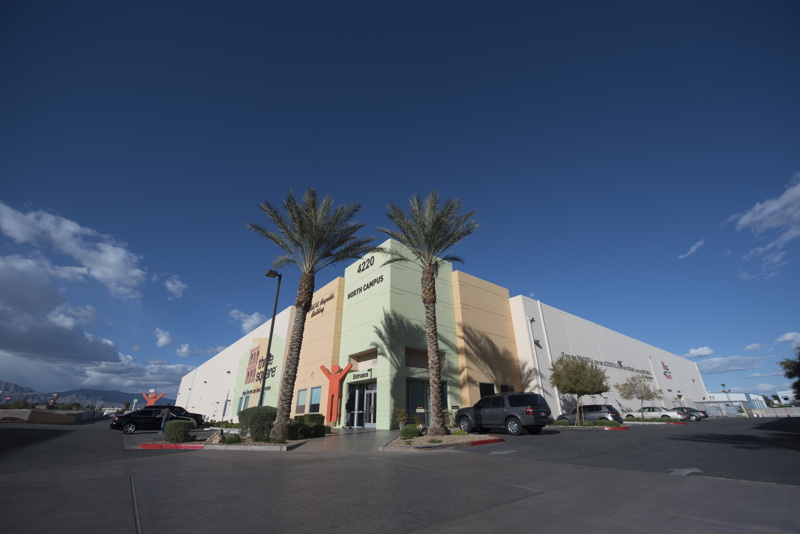 Can I do my community service at Three Square?
We accept court-ordered, work program and school community service volunteers. If you are completing community service hours for court or workers' comp, an appointment with the volunteer department is required before completing the volunteer application. Please contact our Volunteer Department at This email address is being protected from spambots. You need JavaScript enabled to view it. or call 702 644-3663 x368. If you have any documentation to be signed by our staff, please give us a 24-hour notice.